Cyberlashes is an eyelash glue maker. We Provide Eyelash Glue with super products – King Glue. Currently, King Glue is a product that is very popular in the market.
Are you an extension specialist, the owner of an eyelash supply shop or a user? Whoever you are, Cyberlashes's King Glue is sure to meet your needs. King Glue is our premium product line. This product meets Korean standards and is suitable for many people. If you are looking for a quality product, check out King Glue by Cyberlashes.
What do you know about King Glue products?
King Glue is a non-stinging eyelash glue product, originating from Korea. It is currently an exclusive product, researched and created by our staff. This product always meets KC – Korea Certification standards before being launched to the market. Before its debut, King Glue has been thoroughly researched and undergone many tests with Korea's top eyelash extensions experts. Therefore, this product has a fast – drying speed, amazing durability and does not cause eye stinging for the user.
Provide Eyelash Glue With Safe ingredients
You may not know but Cyanoacrylate is an indispensable ingredient in eyelash glue. However, currently there are many types of Cyanoacrylate used to make eyelash adhesives, including Ethyl-Cyanoacrylate, Alkoxy-Cyanoacrylate, Butyl-Cyanoacrylate, Methyl-Cyanoacrylate… However, not all of these materials are completely safe. Therefore, Cyber ​​Lashes has been extremely careful in choosing safe materials for King Glue products.
During the King Glue manufacturing process, Cyberlashes uses Butyl-Cyanoacrylate to make King Glue. Butyl-Cyanoacrylate is the safest material that will not cause irritation to users. In addition, Cyberlashes is committed to the fact that King Glue is free with Methyl-Cyanoacrylate. Methyl-Cyanoacrylate is a toxic substance that can dissolve proteins and directly affect the eyes of customers. Therefore, customers can be completely assured of the quality and safety of King Glue products.
Cyberlashes – Provide eyelash glue with super product – King Glue
Besides Cyanoacrylate, in King Glue, it also contains some other compounds that help stabilize, create color, for example Hydroquinone, Carbon Black…
– Hydroquinone: This is the compound that helps prevent the glue from freezing when we start to use it. Thanks to this compound, the glue will not deteriorate quickly.
– Carbon black: Carbon Black has the ability to create a natural black color for eyelash glue. From there, the color of the eyelash glue will be the same as the color of the real eyelashes. If the client is allergic to Carbon Black, use transparent eyelash glue instead of black eyelash glue.
Provide Eyelash Glue with Unique fabrication formula
One of the most unique features of King Glue is its fabrication formula. King Glue's fabrication formula is very special. When the beautician applies the glue to the client, they only take from 1 second to 2 seconds to complete. Thanks to that, the beauticians can save quite a lot of time. Inexperienced beauticians can quickly upgrade their skills. Therefore, Cyberlashes always encourages the beauticians to use King Glue in the working process.
Currently, we provide eyelash glue with a wide range of products. You can choose from King Glue or our other products at the URL https://cyberlashes.com/products/Eyelash-Glue/.
Provide Eyelash Glue with quality high
When using King Glue, you will surely feel surprised by its extremely professional quality.
– Extremely fast drying speed: King Glue possesses extremely fast drying speed, only about 0.5 seconds after applying on eyelids, artificial eyelashes and real eyelashes will certainly stick together.
– No unpleasant scent: The product has no unpleasant scent.
– Temperature and humidity: King Glue is designed for professional beauticians. Therefore, the product is not too strict in terms of temperature and humidity.
– King Glue Durability: King Glue can keep artificial eyelashes on eyelids for 6-8 weeks. This is a long time that no product can do. After the eyelash glue wears off, the user's real eyelashes will not fall out so much.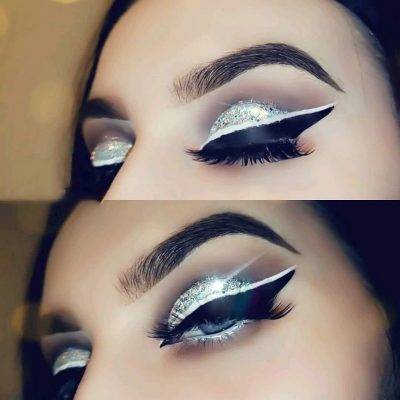 – No harmful substances, not easily irritating: King Glue is a remarkable improvement. It does not contain substances that are harmful to the skin such as sulfates, mineral oils or parabens. Besides, the product is made from ingredients that are safe and do not easily irritate the skin. King Glue has been medically tested so customers can be completely assured.
We provide eyelash glue with the hope to bring our customers the best products. Therefore, Cyberlashes always strictly checks products before selling them to customers. Currently, in the market, Cyberlashes is a reputable eyelash glue supplier in Taiwan and a reputable eyelash glue supplier in Vietnam. We own a system of high quality products, meeting all standards of customers.
How do customers rate King Glue?
98%/100% of customers who used King Glue have very good reviews on this product. In the poll that Cyberlashes deployed, King Glue is also one of the most loved products.
Currently, King Glue is chosen by a lot of people, both beauty professionals and other customers. This product is also regularly on our list of out-of-stock items.
Some notes and recommendations for King Glue
When using King Glue, there are a few things to note below:
– Ideal humidity: 35-65%
– Preferred temperature: 20 – 25 degrees C
– Who should use this product? King Glue can be used by anyone. However, the product is best suited for medium-skilled beauticians. Because, this glue can help beauticians improve their skills step by step over time.
– Each bottle of King Glue can be used for 50 customers.
During the process of using, if you feel that King Glue has any defects, please contact us via hotline +84937588258 for help. We provide eyelash glue with extremely reasonable prices. Currently, this product is being promoted. The price of the product has been reduced from 24.99 USD to 19 USD. So this is an opportunity for you to try it out.
King Glue is a high-end product that is loved by many people. Therefore, please order this product now!
👉 We offer samples, custom eyelashes, private label, OEM/ODM High Quality Eyelashes
– Do you want to experience the perfect service at an unprecedented reasonable price? Call us immediately for effective and dedicated advice from the experts.
– Cyberlashes produces eyelashes according to the customer's brand "Learn about us"
– Best service (OEM, label design, air shipping and customer care)
– Consultation and order: "Contact"
✅ See more news articles from our Facebook: "news on facebook"
✅ Watch more news video from our TikTok: "Video on Tiktok"
✅ See more news articles from our Twitter: "news on Twittet"
✅ Watch more news video from our Youtube: "Video on Youtube" 
✅ Whatsapps, Line, Zalo: +84 937 588 258
Email: cyberlashes19@gmail.com
Hotline:  +84 937 588 258
Address: 73 Street 30/4, Tan Thanh Ward, Tan Phu District, Ho Chi Minh City, Vietnam.
Posts of the same category:
– See more eyelash products in the same category "Related posts"
– See more eyelash products of Cyberlashes "Products Cyberlashes"
– The technical information about eyelashes "Technique News Eyelashes"
– Refer to the article about eyelashes "Related articles"